11/29/13

BLACK FRIDAY SALE!! 30% OFF OF EVERYTHING!!

I hope you had a Wonderful Thanksgiving!!!

30% off of EVERYTHING!!
(even the Featherweight Cassette pre-order! -- MORE ON THAT BELOW!)

Use the Promo Code: BLACKFRIDAY13
at our handy web store:
http://limitedfanfare.bigcartel.com

Good through Monday night (12/2) at 11:59pm!



11/24/13

featherweight - Heaven Sent - Out DECEMBER 10, 2013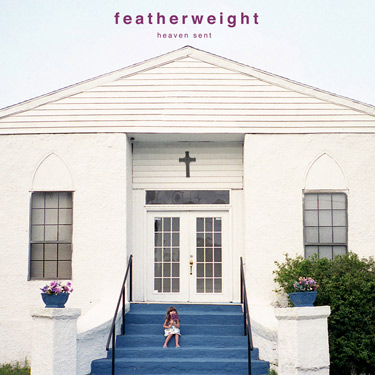 We're proud to announce the release of 'Heaven Sent' -- the new EP from Ft. Lauderdale, FL post-hardcore bandits featherweight on December 10th, 2013. The EP was produced by Ryan Haft (of Capsule) and Jonathan Nunez (of Torche) and was recorded at The Dungeon (North Miami, FL) and Pinecrust Studios (Miami, FL).

You can Pre-Order the Limited Edition Cassette (on a pretty transparent Purple Shell) -- Hand-Numbered
and limited to 250 RIGHT HERE -- you will also be able to pick up the 4-Song EP at all Digital Outlets (iTunes, Amazon, EMusic, Spotify, Rdio, etc).




09/07/13

CASSETTE STORE DAY!!
Happy Cassette Store Day!! We'll be at Radio-Active Records in Ft. Lauderdale, FL TODAY serving up
some super limited Cassette goodness...Exclusive cassette releases (limited to 40) from Ex Norwegian 'Crack', Lil Daggers 'No Pizza No Peace', and Stallone 'American Baby'. SEE YOU THERE!!!
GRAB LEFTOVERS FROM CSD HERE AT THE WEBSTORE!!!

08/13/13





06/15/13

Denney and The Jets just completed work on their Debut LP with Producer extraordinaire Andrija Tokic (Alabama Shakes' 'Boys and Girls') in his East Nashville studio The Bomb Shelter. MORE INFO SOON!!

05/30/13
Some Reviews of Ex Norwegian's new LP 'Crack'



Check 'em:
babysue
http://www.babysue.com/2013-May-LMNOP-Reviews.html#anchor185627
POWERPOPAHOLIC
http://www.powerpopaholic.com/2013/04/jeremy-porter-ex-norwegian.html
THE RIPPLE EFFECT
http://www.ripplemusic.blogspot.com/2013/05/ex-norwegian-crack.html
THE JANGLE BOX (in Spanish)
http://thejanglebox.wordpress.com/2013/04/09/ex-norwegian-crack-limited-fanfare-2013


Buy 'Crack' on:
iTunes
Amazon.com
BANDCAMP
iTunes
Amazon or
EMusic

Stream @ SoundCloud, Spotify or Rdio as well...





04/23/13

Astronautalis & Rickolus - Split 7" - OUT TODAY!!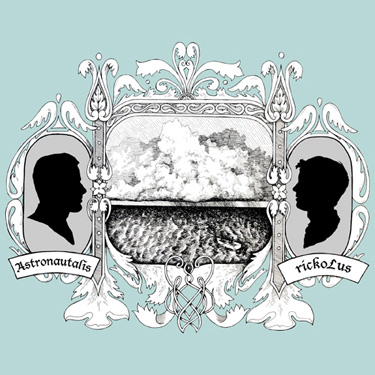 BUY THE DIGITAL @ iTunes | Amazon | EMusic
STREAM @ Soundcloud | Spotify | Rdio
Listen to both songs, "The Rainmakers" and "Fallen Streets" via the premiere from at our
buddies @ Consequence of Sound RIGHT HERE

2nd Pressing Still Available
175 Copies on Lavender Vinyl (Less Than 70 Left) - ORDER HERE
175 Copies on Blue Vinyl (Less Than 80 Left) - ORDER HERE


04/09/13
It's THAT time of Year...time for our 2nd FREE Spring/Summer Sampler (the 2013 Edition)

14-Song FREE Digital Sampler available on Bandcamp, Amazon, Noisetrade &
streaming on Spotify and Rdio



[LFR-015]

Features New, Exclusive and Favorite tracks from Astronautalis & Rickolus, Lil Daggers, Ex Norwegian, Jem Cohen (of The Ettes/The Parting Gifts), PLAINS, featherweight, Sunday Driver, Denney and The Jets, Zebra Tracks, PAPER (Mike Marsh of Dashboard Confessional/The Avett Brothers), Stallone, north&south and sound sleeper.

Tracklising:
1. Astronautalis & Rickolus - The Rainmakers
2. Lil Daggers - Spider Lilly
3. Denney and The Jets - Fun Girls
4. Ex Norwegian - Bibi Kan Werk It
5. Stallone - Beyond
6. Jem Cohen - Choose
7. PLAINS - Hurricane City
8. sound sleeper - Chinese Fire Drill Underwater
9. PAPER - Regard
10. featherweight - Ugly
11. north&south - Through the Wormhole
12. Zebra Tracks - We Found A Reason to Live and We Called It God
13. Sunday Driver - The Downside of Things
14. Astronautalis & Rickolus - Fallen Streets

Download FOR FREE at:
BANDCAMP
AMAZON
NOISETRADE

or Stream it at:
Spotify
Rdio

PLEASE ALERT YOUR NEIGHBORS ABOUT THIS ONE!!!






04/08/13

We're happy to be in cahoots with our friends at Soundsupp.ly for their first Mini-Drop, 5 Digital Albums
for $10. Mini Drop 1 has PAPER's 'Sunbeam', as well as GREAT albums from James Iha (Smashing Pumpkins, Zwan, Tinted Windows, A Perfect Circle), Matt Skiba + The Sekrets (Alkaline Trio), Eric Harvey (Spoon) and The Special Goodness (Pat Wilson of Weezer).


GRAB IT NOW RIGHT HERE...You on have until 11:59pm on April 14th before it's gone!




03/21/13
Pre-Orders for the BRAND NEW Astronautalis & Rickolus Collabo 7" are UP NOW!!

CLICK HERE TO PRE-ORDER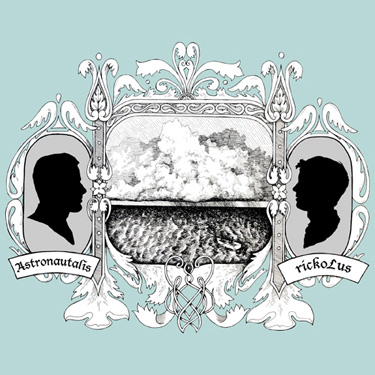 LTD to 650 Copies on 4 Vinyl Colors
100 on Mixed Color Vinyl (RSD & Block x Blog Exclusive) - LTD to 20 Online!!!
150 on Red Vinyl
150 on White Vinyl
250 on Black Vinyl
or the 4-Pack of all Colors - LTD to 10 Online!

PRE-ORDER HERE
Tracklisting:
Side A: The Rainmakers
Side B: Fallen Street

PRODUCED BY ASTRONAUTALIS & RICKOLUS
WRITTEN BY ASTRONAUTALIS & RICKOLUS
ARTWORK & DESIGN BY RICKOLUS

Includes IMMEDIATE Digital Download of Both Songs at 320kbps with Artwork!!

03/13/13
WELL WELL!! SUNDAY DRIVER is reuniting after years with their original lineup (Alex Martinez,
Arnold Nese, Charlie Suarez and Paul Trust) for the 10-Year Anniversary of the 2003 Debut and
only LP, 'A Letter to Bryson City' -- which you can pick up right HERE in the store!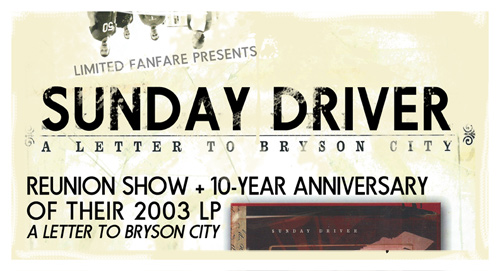 03/08/13
Some EXCITING announcements coming up shortly! STICK TIGHT!

If you're in Austin for SXSW Next Week you can check out
Denney and The Jets at Valhalla (9pm) on Friday, March 15th and
Rickolus on Thursday, March 14th @ 512 Rooftop (7:30pm) --

OOPS! That's a hint at what's coming...DAMN!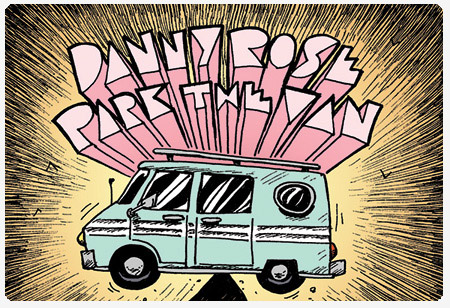 (CLICK TO ENLARGE!! - Poster by: Matt Adams)

12/15/12

Have you visit the Limited Fanfare Management page?
If not, you've made made the biggest mistake of your life...
Rock & Roll will save your soul!

CLICK HERE!!!





10/24/12

Denney and The Jets did a SUPERB! LIVE Audio and HD Video sesh in Chicago for
Audiotree Live -- hosted by Evil Vince!



6 Songs + Interview Chumminess with Evil Vince = PURE ENJOYMENT!

CLICK IT----> https://vimeo.com/51097783

STALLONE is the December 2012 Issue of Guitar World!!



10/24/12

We're less than a week away from the awesome debut album from Stallone, American Baby, which is out OCT. 30th!

CHECK OUT "La Cobra" -- LIVE from DAEL Studios (WRAS) in Atlanta for the indieATL session RIGHT HERE on Youtube. ROCK THAT sHIT!




STALLONE IN GUITAR WORLD in the Brand NEW December Issue!!



Also...
Decibel Magazine has Premiered "Tight Like Tigers" with a fine little Halloween writing from the Stallone boys about who they would like to kill off in a Horror Movie! CHECK IT OUT HERE




9/20/12







Triumphant Vision is the name of a new documentary following Thomas Bowins and his Triumph motorcycle across North America. A few years ago, Bowins was struck by the realization that he'd been living life as if it were Groundhog Day – as a predictable and stagnant routine. He yearned for change, for the freedom and adventure he'd never experienced. He yearned to explore America.
Soon after, Bowins came across a man selling a 1972 Triumph motorcycle. He bought the bike on the spot, pledging to build it from the ground up. But Bowins didn't want to just travel on his motorcycle across America – he wanted to create something tangible from the journey, to pay homage to cultural figures like Hunter S. Thompson and Che Guevara. He decided to recruit a team of filmmakers to document his travels, and to use his skills as a graphic artist to meet and collaborate with other artistic folk along the way.
Triumphant Vision is about the literal and figurative journey of its characters, and also a creative endeavor in and of itself. Bowins and the Triumphant Vision crew (which includes Consequence of Sound staff writer Summer Dunsmore) plan to travel from Miami to Montreal to Chicago, stopping along the way to interview and work with musicians, artists, photographers, and foodies. The goal is to dig into the diverse mediums of the artistic mind, to pioneer America's Next Frontier, its "creative cache." Genius comes in many forms, and Triumphant Vision wants to document those at the forefront of North American ingenuity.
Consequence of Sound will provide coverage of the Triumphant Vision team while they're on the road, including access to live sets, interviews with musicians, and collaborative artwork.

Read MORE HERE on Consequence of Sound and pledge HERE on Kickstarter




8/21/12

OUT TODAY!!!
DENNEY AND THE JETS
Denney and The Jets [LTD ED CD/Cassette/Digital - EP]

Produced by Andrija Tokic (Alabama Shakes) and Denney and The Jets
They're our favorite new band...that's why we're releasing their new self-titled EP -- which is out TODAY, August 21st!!

Nashville Cream says of the band, "[Straight-up rock and roll music] — not bastardized, compromised, corrupted or contaminated."

Recommended If You Like: The Rolling Stones, Waylon Jennings, Stax Records
-----

STREAM THE ALBUM
Our friends at AOL's Spinner.com are streaming the EP RIGHT HERE

ORDER THE ALBUM
ORDER on iTunes or Amazon for just $2.99!!
You can also listen at Spotify or Rdio or Soundcloud

LIMITED EDITION DIGIKPAK CD
You can order the LTD ED Tour-ONLY Digipak CD (LTD to 150) HERE

Cassette is Out in coordination with the fine folks at BURGER RECORDS!!

8/14/12

OUT TODAY!!!

SUNDAY DRIVER
Across The Sunshine State [Digital EP]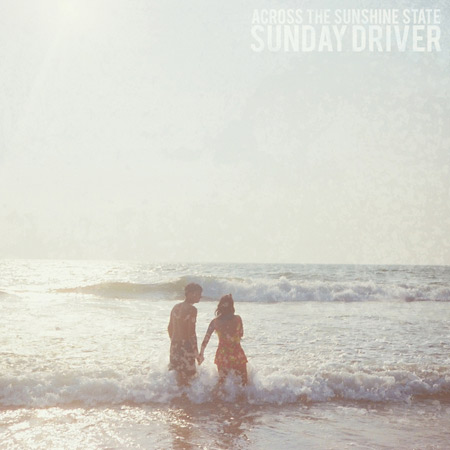 The EP that's 7 years in the making (or waiting to be released!) What's been a classic to only a handful can now be yours TODAY, August 14th. After 2 stupendous releases on Doghouse Records, this 2004/2005 unreleased EP has finally seen the light of day. Produced by Paul Trust (Say Anything, Atom Smash).

BUY IT at iTunes, Amazon, or on our Webstore...

You can also listen at Spotify or Rdio



8/7/12
Introducing...
DENNEY AND THE JETS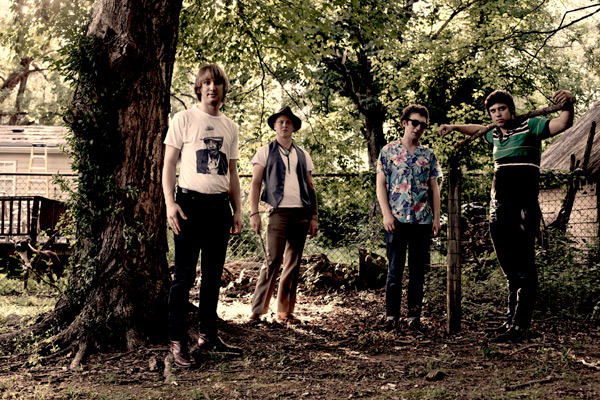 They're our favorite new band...that's why we're releasing their new self-titled EP on August 21st!!

Nashville, TN Rock & Rollers DENNEY AND THE JETS will release their new 5-song Self-Titled EP August 21st on Limited Fanfare Records.  Fronted by Chris Denney, Denney and The Jets play their unbridled brand of hip-shakin' Rock & Roll cuts with heavy soul, R&B and country influences. The band has released a slew of singles, 7"s and cassettes on the JEFF The Brotherhood's splendid Infinity Cat Recordings.

Chris Denney began writing songs in the Spring of 2008, recruiting Wes Traylor (Natural Child), and Jake and Jamin Orrall (JEFF The Brotherhood) to be the very first of his Jets. After each member parted ways to pursue their own individual careers, Chris signed on Daniel Pujol (eponymously of PUJOL) and Joe Scala. After Pujol's departure, Denney solidified the lineup by adding longtime friend Sean Cotton on lead guitar, Joe's little brother Evan Scala and most recently bringing in Ric Alessio on keys and sax.  Denney and The Jets have turned songwriting into a full realized communal process and have grown in to one of the South's finest live offerings.

In the Spring of 2012, The Jets headed in to The Bombshelter in East Nashville with producer and engineer Andrija Tokic (Alabama Shakes, The Parting Gifts) -- with "Close The Blinds" recorded at Cleft Music by Loney Hutchins.  The result is an insanely fiery batch of tunes that Nashville Cream calls "[Straight-up rock and roll music] — not bastardized, compromised, corrupted or contaminated."

------
Get an earful of the glorious Rock & Roll from these Nashville, TN boys
@ http://soundcloud.com/limitedfanfare/sets/denneyandthejets

PRE-ORDER on iTunes for just $2.99 - HOT DAMN!!

The EP will be released on Cassette in coordination with the fine folks at BURGER RECORDS!! More Info on that soon.....


7/17/12

ZEBRA TRACKS Collective Guilt OUT NOW on iTunes, Amazon, Spotify and EMusic




Athens, Greece rock saviours Zebra Tracks LP Collective Guilt is out TODAY, JULY 17th!
We're uber excited to put out this amazing record!!
GET IT on iTunes, Amazon, EMusic, Spotify and all or your fave DSP's -- also at our WEBSTORE HERE

You can STREAM THE ENTIRE ALBUM AT AOL's SPINNER.com ------> RIGHT HERE

7/10/12
PAPER's Sunbeam is out TODAY! The LPs ship today, so PICK IT UP HERE!!!

*If you're an adventurous fellow or gal, try a free download of "Regard" at RCRD LBL or
"Turn Your Radio Off" at SPINNER

*Alternative Press (or AP/AltPress for the cools) gave Sunbeam a stunning 3 1/2 star review that you can check out HERE

*Read the AWESOME Music Feature in the NEW TIMES Broward-Palm Beach by our friend Alex Rendon -- pick up in South Florida until through Thursday.