05/29/14


Denney and The Jets BYE BYE QUEENIE Video




We're proud to bring you Denney and The Jets' first video for the song "Bye Bye Queenie" from their debut LP, Mexican Coke-- it was directed and edited by our friend Josh Shearon. If you like what you see and hear, grab the record HERE.

The A.V. Club has JUST Premiered the VIDEO

Click HERE to see it!!

+++

DENNEY & THE J's ON TOUR!!
Supporting ROBERT FRANCIS and The NIGHT TIDE
06/23/2014 - The Mothlight – Asheville, NC - BUY TIX

06/24/2014 - Vinyl – Atlanta, GA - BUY TIX

06/25/2014 - The High Watt – Nashville, TN - BUY TIX



04/08/14
D-D-D-DENNEY AND THE JETS release MEXICAN COKE Today, April 8th

In Coordination with our good friends at BURGER RECORDS!!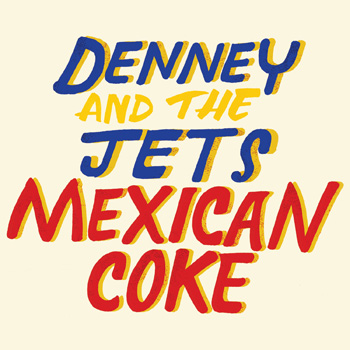 Order Mexican Coke NOW on
VINYL (on 3 Colors) // CD // CASSETTE // ITUNES // AMAZON

Stream/Listen on SPOTIFY // RDIO





MEXICAN COKE Album Stream via American Songwriter

American Songwriter is streaming Mexican Coke in its entirety HERE

Songwriter Says: "I don't know what these songs are about or who they are about,
"frontman Chris Denney tells us, "but they aren't about me, wink wink. Hey, hey, hey, smoke
weed everyday."


ALBUM RELEASE SHOW + Intimate In-Store
Performance @ FOND OBJECT in Nashville!

If you're in or close to Nashville, come out on release day, April 8 for a FREE FULL BAND
In-Store show @ 7pm at FOND OBJECT (which is owned by our very good cohorts, The Ettes).





FREE Denney DOWNLOADS!



You can grab "Bye Bye Queenie" on CMJ's April Mixtape HERE

and




Download "Mama's Got The Blues" on the Insound VINYL Sampler HERE

02/11/14

NEW Denney and The Jets Single + Album INFO!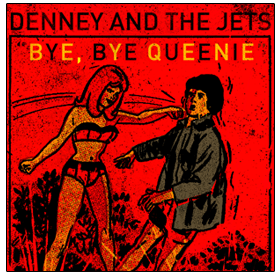 "Bye Bye Queenie" is the first single from Denney and The Jets' Debut LP for Limited Fanfare/Burger Records, Mexican Coke, which will be out April 8th, 2014! We're very excited to be working with our friends at Burger Records and Redeye Distribution to bring this to you!

Denney will be on tour in the month of April with White Fang (Burger Records) -- SEE DATES HERE
Brooklyn Vegan is premiering "Bye Bye Queenie" right HERE!!!
BUY it
----------
iTunes // Amazon

STREAM it
----------------
Spotify // Rdio


Denney and The Jets' MEXICAN COKE is out April 8th, 2014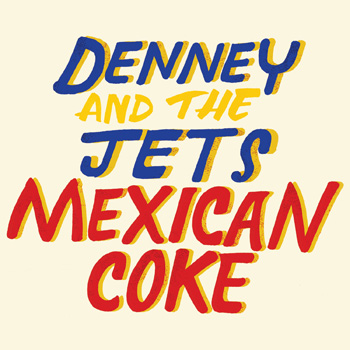 Available on Vinyl/CD/Cass/Digital

PRODUCED By Andrija Tokic (Alabama Shakes' Boys and Girls) and Chris Denney

For born-and-bred Nashvillian Chris Denney, it all began at age 9....
Stealing pills from his Grandma's medicine cabinet, smoking 2 packs a day and eventually graduating to marijuana by the age of 13.  It wasn't until about 5 years ago that Denney started channeling his life experiences into vivid tales of what he knows best -- Sex, Drugs and Rock & Roll. 
Denney and The Jets' debut LP,  Mexican Coke (out April 8th, 2014 via Limited Fanfare and Burger Records) was recorded and mixed in just 5 days at The Bomb Shelter in East Nashville on to 2" tape by Andrija Tokic (Alabama Shakes 'Boys and Girls') and Chris Denney with help from friends Clear Plastic Masks (Serpents and Snakes/Dine Alone) who backed Denney in the studio and co-produced.
Mexican Coke Themes:  Smokin', Drinkin', Cocaine, Youth, Rodeo Clowns, Fucking Around, Acquittal, The Blues, Family, Being Broke, Pain Pills, Hangovers, Hookers, Strength, Getting High, Addiction, Living, Dying...

Tracklisting:
1. Water to Wine
2. Bye Bye Queenie
3. Broke
4. Darlin'
5. Alabama Man
6. Hoooked
7. Mam's Got The Blues
8. Pain Pills
9. Runnin' Through the Woods
10. Charlie's Blues


01/21/14

EX NORWEGIAN is Feelin' It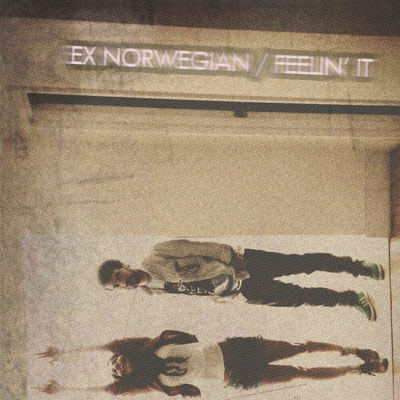 Listen to the brand new single, "Feelin' It" from Miami Beach, FL Power-Pop vets Ex Norwegian. The song features new lead singer Lucia Perez. See the band in LA at The Mint on Feb. 20th and in Miami on March 28th at Churchill's Pub for Sound Sleeper's album release.
LISTEN (Spotify, Rdio)
DOWNLOAD (iTunes, Amazon, EMusic)

11/29/13

BLACK FRIDAY SALE!! 30% OFF OF EVERYTHING!!

I hope you had a Wonderful Thanksgiving!!!

30% off of EVERYTHING!!
(even the Featherweight Cassette pre-order! -- MORE ON THAT BELOW!)

Use the Promo Code: BLACKFRIDAY13
at our handy web store:
http://limitedfanfare.bigcartel.com

Good through Monday night (12/2) at 11:59pm!



11/24/13

featherweight - Heaven Sent - Out DECEMBER 10, 2013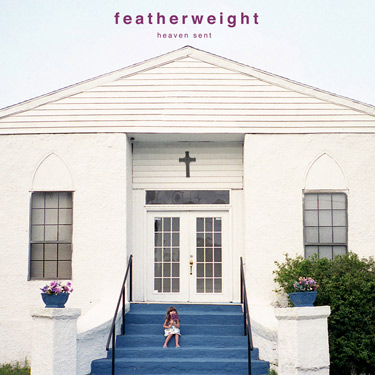 We're proud to announce the release of 'Heaven Sent' -- the new EP from Ft. Lauderdale, FL post-hardcore bandits featherweight on December 10th, 2013. The EP was produced by Ryan Haft (of Capsule) and Jonathan Nunez (of Torche) and was recorded at The Dungeon (North Miami, FL) and Pinecrust Studios (Miami, FL).

You can Pre-Order the Limited Edition Cassette (on a pretty transparent Purple Shell) -- Hand-Numbered
and limited to 250 RIGHT HERE -- you will also be able to pick up the 4-Song EP at all Digital Outlets (iTunes, Amazon, EMusic, Spotify, Rdio, etc).




09/07/13

CASSETTE STORE DAY!!
Happy Cassette Store Day!! We'll be at Radio-Active Records in Ft. Lauderdale, FL TODAY serving up
some super limited Cassette goodness...Exclusive cassette releases (limited to 40) from Ex Norwegian 'Crack', Lil Daggers 'No Pizza No Peace', and Stallone 'American Baby'. SEE YOU THERE!!!
GRAB LEFTOVERS FROM CSD HERE AT THE WEBSTORE!!!

08/13/13





06/15/13

Denney and The Jets just completed work on their Debut LP with Producer extraordinaire Andrija Tokic (Alabama Shakes' 'Boys and Girls') in his East Nashville studio The Bomb Shelter. MORE INFO SOON!!