02/11/14

NEW Denney and The Jets Single + Album INFO!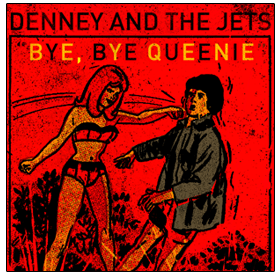 "Bye Bye Queenie" is the first single from Denney and The Jets' Debut LP for Limited Fanfare/Burger Records, Mexican Coke, which will be out April 8th, 2014! We're very excited to be working with our friends at Burger Records and Redeye Distribution to bring this to you!

Denney will be on tour in the month of April with White Fang (Burger Records) -- SEE DATES HERE
Brooklyn Vegan is premiering "Bye Bye Queenie" right HERE!!!
BUY it
----------
iTunes // Amazon

STREAM it
----------------
Spotify // Rdio


Denney and The Jets' MEXICAN COKE is out April 8th, 2014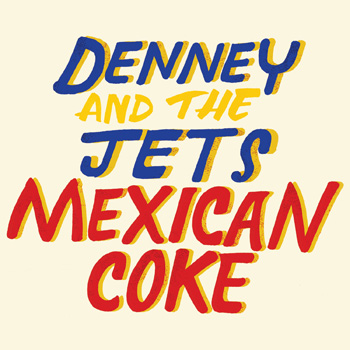 Available on Vinyl/CD/Cass/Digital

PRODUCED By Andrija Tokic (Alabama Shakes' Boys and Girls) and Chris Denney

For born-and-bred Nashvillian Chris Denney, it all began at age 9....
Stealing pills from his Grandma's medicine cabinet, smoking 2 packs a day and eventually graduating to marijuana by the age of 13.  It wasn't until about 5 years ago that Denney started channeling his life experiences into vivid tales of what he knows best -- Sex, Drugs and Rock & Roll. 
Denney and The Jets' debut LP,  Mexican Coke (out April 8th, 2014 via Limited Fanfare and Burger Records) was recorded and mixed in just 5 days at The Bomb Shelter in East Nashville on to 2" tape by Andrija Tokic (Alabama Shakes 'Boys and Girls') and Chris Denney with help from friends Clear Plastic Masks (Serpents and Snakes/Dine Alone) who backed Denney in the studio and co-produced.
Mexican Coke Themes:  Smokin', Drinkin', Cocaine, Youth, Rodeo Clowns, Fucking Around, Acquittal, The Blues, Family, Being Broke, Pain Pills, Hangovers, Hookers, Strength, Getting High, Addiction, Living, Dying...

Tracklisting:
1. Water to Wine
2. Bye Bye Queenie
3. Broke
4. Darlin'
5. Alabama Man
6. Hoooked
7. Mam's Got The Blues
8. Pain Pills
9. Runnin' Through the Woods
10. Charlie's Blues

PRE-ORDER INFO COMING SOON!


01/21/14

EX NORWEGIAN is Feelin' It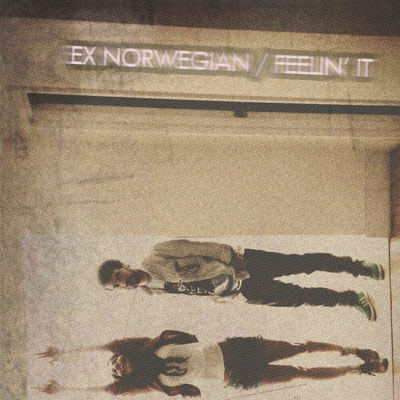 Listen to the brand new single, "Feelin' It" from Miami Beach, FL Power-Pop vets Ex Norwegian. The song features new lead singer Lucia Perez. See the band in LA at The Mint on Feb. 20th and in Miami on March 28th at Churchill's Pub for Sound Sleeper's album release.
LISTEN (Spotify, Rdio)
DOWNLOAD (iTunes, Amazon, EMusic)

11/29/13

BLACK FRIDAY SALE!! 30% OFF OF EVERYTHING!!

I hope you had a Wonderful Thanksgiving!!!

30% off of EVERYTHING!!
(even the Featherweight Cassette pre-order! -- MORE ON THAT BELOW!)

Use the Promo Code: BLACKFRIDAY13
at our handy web store:
http://limitedfanfare.bigcartel.com

Good through Monday night (12/2) at 11:59pm!



11/24/13

featherweight - Heaven Sent - Out DECEMBER 10, 2013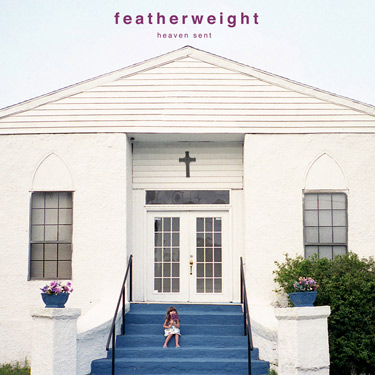 We're proud to announce the release of 'Heaven Sent' -- the new EP from Ft. Lauderdale, FL post-hardcore bandits featherweight on December 10th, 2013. The EP was produced by Ryan Haft (of Capsule) and Jonathan Nunez (of Torche) and was recorded at The Dungeon (North Miami, FL) and Pinecrust Studios (Miami, FL).

You can Pre-Order the Limited Edition Cassette (on a pretty transparent Purple Shell) -- Hand-Numbered
and limited to 250 RIGHT HERE -- you will also be able to pick up the 4-Song EP at all Digital Outlets (iTunes, Amazon, EMusic, Spotify, Rdio, etc).




09/07/13

CASSETTE STORE DAY!!
Happy Cassette Store Day!! We'll be at Radio-Active Records in Ft. Lauderdale, FL TODAY serving up
some super limited Cassette goodness...Exclusive cassette releases (limited to 40) from Ex Norwegian 'Crack', Lil Daggers 'No Pizza No Peace', and Stallone 'American Baby'. SEE YOU THERE!!!
GRAB LEFTOVERS FROM CSD HERE AT THE WEBSTORE!!!

08/13/13





06/15/13

Denney and The Jets just completed work on their Debut LP with Producer extraordinaire Andrija Tokic (Alabama Shakes' 'Boys and Girls') in his East Nashville studio The Bomb Shelter. MORE INFO SOON!!

05/30/13
Some Reviews of Ex Norwegian's new LP 'Crack'



Check 'em:
babysue
http://www.babysue.com/2013-May-LMNOP-Reviews.html#anchor185627
POWERPOPAHOLIC
http://www.powerpopaholic.com/2013/04/jeremy-porter-ex-norwegian.html
THE RIPPLE EFFECT
http://www.ripplemusic.blogspot.com/2013/05/ex-norwegian-crack.html
THE JANGLE BOX (in Spanish)
http://thejanglebox.wordpress.com/2013/04/09/ex-norwegian-crack-limited-fanfare-2013


Buy 'Crack' on:
iTunes
Amazon.com
BANDCAMP
iTunes
Amazon or
EMusic

Stream @ SoundCloud, Spotify or Rdio as well...





04/23/13

Astronautalis & Rickolus - Split 7" - OUT TODAY!!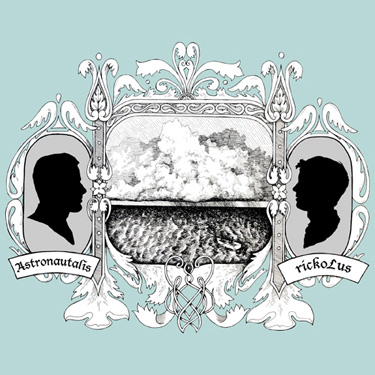 BUY THE DIGITAL @ iTunes | Amazon | EMusic
STREAM @ Soundcloud | Spotify | Rdio
Listen to both songs, "The Rainmakers" and "Fallen Streets" via the premiere from at our
buddies @ Consequence of Sound RIGHT HERE

2nd Pressing Still Available
175 Copies on Lavender Vinyl (Less Than 70 Left) - ORDER HERE
175 Copies on Blue Vinyl (Less Than 80 Left) - ORDER HERE


04/09/13
It's THAT time of Year...time for our 2nd FREE Spring/Summer Sampler (the 2013 Edition)

14-Song FREE Digital Sampler available on Bandcamp, Amazon, Noisetrade &
streaming on Spotify and Rdio



[LFR-015]

Features New, Exclusive and Favorite tracks from Astronautalis & Rickolus, Lil Daggers, Ex Norwegian, Jem Cohen (of The Ettes/The Parting Gifts), PLAINS, featherweight, Sunday Driver, Denney and The Jets, Zebra Tracks, PAPER (Mike Marsh of Dashboard Confessional/The Avett Brothers), Stallone, north&south and sound sleeper.

Tracklising:
1. Astronautalis & Rickolus - The Rainmakers
2. Lil Daggers - Spider Lilly
3. Denney and The Jets - Fun Girls
4. Ex Norwegian - Bibi Kan Werk It
5. Stallone - Beyond
6. Jem Cohen - Choose
7. PLAINS - Hurricane City
8. sound sleeper - Chinese Fire Drill Underwater
9. PAPER - Regard
10. featherweight - Ugly
11. north&south - Through the Wormhole
12. Zebra Tracks - We Found A Reason to Live and We Called It God
13. Sunday Driver - The Downside of Things
14. Astronautalis & Rickolus - Fallen Streets

Download FOR FREE at:
BANDCAMP
AMAZON
NOISETRADE

or Stream it at:
Spotify
Rdio

PLEASE ALERT YOUR NEIGHBORS ABOUT THIS ONE!!!






04/08/13

We're happy to be in cahoots with our friends at Soundsupp.ly for their first Mini-Drop, 5 Digital Albums
for $10. Mini Drop 1 has PAPER's 'Sunbeam', as well as GREAT albums from James Iha (Smashing Pumpkins, Zwan, Tinted Windows, A Perfect Circle), Matt Skiba + The Sekrets (Alkaline Trio), Eric Harvey (Spoon) and The Special Goodness (Pat Wilson of Weezer).


GRAB IT NOW RIGHT HERE...You on have until 11:59pm on April 14th before it's gone!




03/21/13
Pre-Orders for the BRAND NEW Astronautalis & Rickolus Collabo 7" are UP NOW!!

CLICK HERE TO PRE-ORDER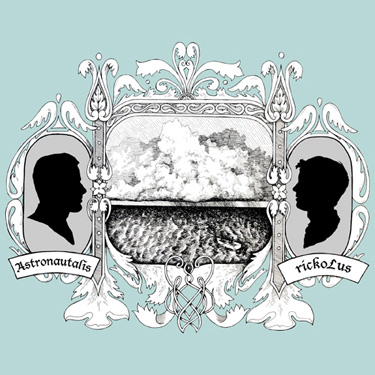 LTD to 650 Copies on 4 Vinyl Colors
100 on Mixed Color Vinyl (RSD & Block x Blog Exclusive) - LTD to 20 Online!!!
150 on Red Vinyl
150 on White Vinyl
250 on Black Vinyl
or the 4-Pack of all Colors - LTD to 10 Online!

PRE-ORDER HERE
Tracklisting:
Side A: The Rainmakers
Side B: Fallen Street

PRODUCED BY ASTRONAUTALIS & RICKOLUS
WRITTEN BY ASTRONAUTALIS & RICKOLUS
ARTWORK & DESIGN BY RICKOLUS

Includes IMMEDIATE Digital Download of Both Songs at 320kbps with Artwork!!

03/13/13
WELL WELL!! SUNDAY DRIVER is reuniting after years with their original lineup (Alex Martinez,
Arnold Nese, Charlie Suarez and Paul Trust) for the 10-Year Anniversary of the 2003 Debut and
only LP, 'A Letter to Bryson City' -- which you can pick up right HERE in the store!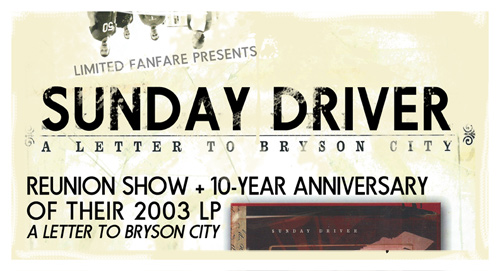 03/08/13
Some EXCITING announcements coming up shortly! STICK TIGHT!

If you're in Austin for SXSW Next Week you can check out
Denney and The Jets at Valhalla (9pm) on Friday, March 15th and
Rickolus on Thursday, March 14th @ 512 Rooftop (7:30pm) --

OOPS! That's a hint at what's coming...DAMN!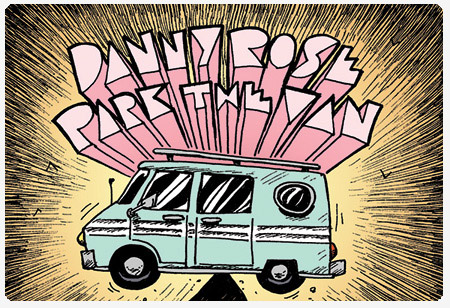 (CLICK TO ENLARGE!! - Poster by: Matt Adams)