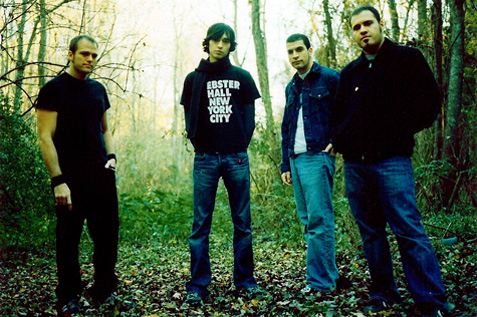 BIOGRAPHY

Alex Martinez - Vocals, Guitar
Arnold Nese - Bass
Charlie Suarez - Guitar
Paul Trust - Drums

(Eric Puestow, Jeff Wilganoski, Kyle Stevenson and Mark Annino also played Drums)


Alex Martinez (Vocals, Guitar) and Arnold Nese (Bass) formed the Miami, FL quartet, Sunday Driver, in 1995. Sunday Driver began playing the local Miami scene with bands like New Found Glory, The Vacant Andys, Strongarm, Shai Hulud and other Miami emo and hardcore bands, developing a local following. In 1997, Sunday Driver added second guitarist Charlie Suarez, and in 1999 they met drummer Paul Trust, thus completing the line up known as Sunday Driver. The band soon began work on a 5 song EP for Doghouse Records. Sunday Driver's debut release, Third Place Prize, came out in October of 2001.
Sunday Driver had been playing intensively around Miami and soon had a new batch of around fifteen songs. When it was time to record the band's debut album, a decision was made to find a remote studio, far from the distractions of urban Miami. The band loaded all of their equipment, and drummer Paul Trust's Pro-tools rig, into a U-Haul and traveled to The Great Smoky Mountains of North Carolina. For almost a month the band was literally on the top of a mountain, living in one cabin while transforming another in to a temporary recording studio. The nearest civilization was nearly 45 minutes away, giving the band the chance to focus intensely on the recording. The 11 song masterpiece is entitled A Letter to Bryson City, an homage to where the album was recorded. A Letter to Bryson City is an eclectic collection of songs, going from soft string orchestrations to a crushing wall of guitar rock and back again.

As well as recorded, Sunday Driver are also a music enigma to watch live. Nese and Trust's robotically perfect bass lines and drumming, overlaid with Suarez's hollow body guitar, and the intricate guitar work and vocals of Martinez, create a sound that is as much rock as it is roll. Sunday Driver do not want to be pigeon holed in to a certain genre of music, rather they would like to be known for crafting great songs and delivering a strong live performance each, and every time they play. The live shows are tight and energetic, and Sunday Driver always leave their crowd impressed. With all of the combined talent in this band, A Letter to Bryson City will certainly attract a wide variety of music fans.
Sunday Driver will be doing what they do best throughout 2003. Be on the look out, for this is Sunday Driver!




DISCOGRAPHY on LIMITED FANFARE

Across The Sunshine State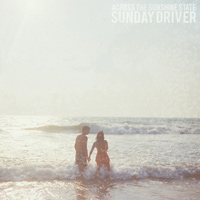 (LFR-005) Digital EP
Released: August 14, 2012

Produced by Paul Trust

Originally Recorded in 2004/2005


MUSIC





VIDEOS

SOON....







CONTACT & LINKS

LAST.FM
last.fm/music/sunday+driver

LABELS
Doghouse Records -www.doghouserecords.com

MYSPACE
myspace.com/sundaydriver

PUREVOLUME
purevolume.com/sundaydriver



OTHER RELEASES

EP
Third Place Prize (2001 - Doghouse)

LP
A Letter to Bryson City (2003 - Doghouse)

SINGLE
Forever Again (2003 - Doghouse)